WORKING WITH THE SCRIPT – An actor's approach
MONDAYS – 6pm to 7:30pm – ONLINE | London time
Having its foundation on the Stanislavski System and the Actioning Technique, these weekly classes were designed to help you build a resourceful, more effective, and creative relationship with the script. The aim is to enable you to develop an insightful way of working with the script by creating an analytical eye to collect the information you need to build the character under the circumstances of the story.
**Writers and directors who wish to understand the actor's creative process are welcome to join.**
The work involves analysing and practicing different types of scripts (movie, theatre, TV, monologues, duologues, drama, comedy, etc.),  in depth script analysis, script breakdown, scene structure, actioning, character study and development, active analysis and improvisation.
For Actors: the focus of these classes is on the development of the actor's professional skills through text analysis and scene practice of different scripts.
For Writers: these classes provide guidance to writers throughout their creative process, from the beginning of their creation to the revision phase.
For Directors: the aim of these classes is to acquaint the director to the actor's creative process to establish a better and more productive communication between them.
MENTORING SESSION FOR ACTORS
TUESDAYS – 7pm to 8pm – ONLINE | London time
In these sessions we will talk all things acting! Self-tape, casting, representation, auditions, headshots, script analysis, scene study, building a character, role preparation, and a lot more!
The sessions are led by YOU! So please bring to the session any topic you would like to explore or scene you would like to work on, and we will have a 1:1 or a collective session, depending on the number of bookings.
Let's celebrate and share our achievements and "failures" because they strengthen us to keep going!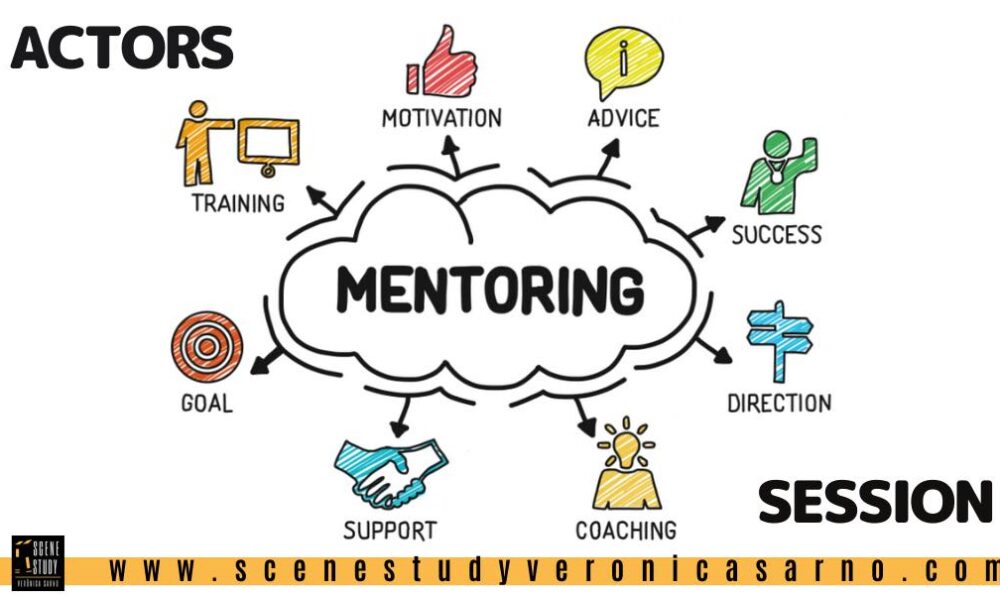 PRIVATE SESSIONS – Online | In Person (London)
The private sessions are personalised and designed for your own specific needs. My aim is to help you achieve your goals through collaborative working. I will guide, support and work with you throughout your journey offering mentoring and professional training through the sessions.
Scene Study and Script Analysis
Having the same foundation as the ongoing classes, these private sessions will help you understand and connect with the script in a personal and insightful way to create a truthful and unique character.
Starting out your career? Wanting to take the next step? Thinking about moving agents? Not sure how to contact a Casting Director? Unsure of how to self-tape? These sessions will support and guide you through your acting career to help you navigate and move forward in the industry in whatever stage you are at.
Private sessions designed to help you in your audition process, giving you the tools you need to be more confident when making decisions through your character's point of view.
Acting coaching sessions designed for professional actors who are preparing for an acting job and need help developing the character and connecting with the script.
Prep sessions designed to help you through your journey when auditioning/applying for a drama school, BTEC ( performing arts), foundation in acting programme.