When did you start practicing? How did this passion find you?
I started my journey as an actress when I was 15 years old. After a severe injury in one of my knees, I had to stop my training to become a ballerina. To put my creative mind into work my mother decided to enrol me in an acting course for teenagers and that's when my passion for acting begun. During one of the productions, an actor spotted me on stage and asked me if I ever considered being a professional actress. He mentored me and after a few years I went to Drama School. I loved it so much that I decided to graduate as a Bachelor of the Performing Arts and later as a Master of Classical Acting in England, where I graduated with distinction.
Which artists or works affect you the most?
Konstantin Stanislavski and Anton Chekhov. I'm fascinated by how both of those artists conducted the Russian theatre to the Realism period. They had a "scientific" approach to acting. They observed and studied life. How humans think, behave, feel, react, walk, etc. That's what intrigues and fascinates me the most about this profession. Each script gives us a possibility to understand and explore different human conditions, psyche, physicality, inner world, spirit, soul. And those two artists where incredibly good at it, they gave us the tools to investigate and create the character.
What are the qualities and skills required to succeed in this area?
Consistency, resilience, commitment, perseverance, proactiveness, humbleness, focus, resistance, passion, learning how to deal with rejection, a will to study and learn, know the value of hard work, be a team player, learning how to manage emotions, understand that it's a profession full of ups and downs.
What is the most valuable advice you can give to help someone stay focused on creative projects?
Learn that there will be periods of pause and time to rest. It's very important to rest to be able to carry on. Find your own self and essence inside this crazy industry. Constantly check in with yourself and meditate, reflect, be your best friend. Know that your career is not over just because not a lot has happened for a while. It's not about quantity, it's about consistency. It's a profession full of ups and downs and educating ourselves to stay balanced in every moment is the key. It's difficult, but it's something we need to constantly practice. Also, rest assured that you are not alone! You can always reach out to friends, family, fellow actors, and people from the industry that you trust. It's incredible how many people are in similar situations that we are in!
How would you describe your passion; how does it make you feel?
It's where I feel whole, where I feel at home in myself, and I disconnect from what's not essential. I give myself permission to explore different parts of me. I feel free, healed, and happy.
What creative achievements are you particularly proud of?
I'm very grateful and happy that I was able to establish my own Acting Coaching business. It was something I've always wanted to do since I was in Drama School.
Have you ever been surprised by a student, by their ability or quick progression?
Yes! I'm always surprised in different ways by different students/actors. Each one of them is on their own journey and seeing them overcome themselves is the greatest thing. It doesn't matter how fast they achieve "results". It's about their commitment, the constancy in their work. When I see a student/actor engaged, trying to understand how things work, what's their path, what works for them, questioning, discovering new things, that's when I'm happy.
Being a Superprof is an art! What is your secret?
Being open and remember that we are all constantly learning.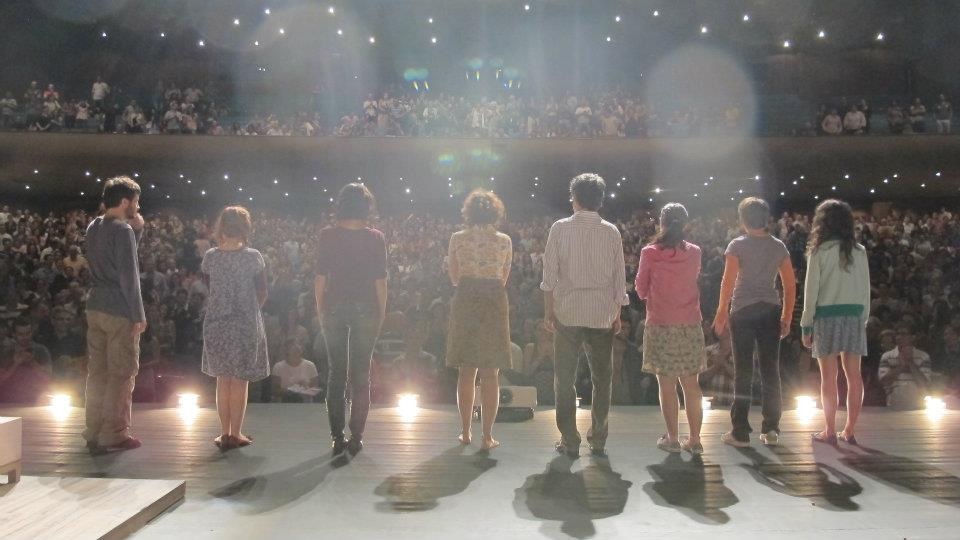 If the interview resonated with you and you would like to book a private Acting Session session, please email me at: